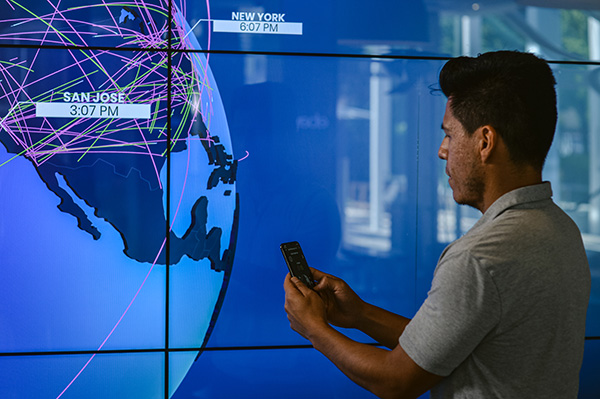 A Culture of Innovation
At eBay, we drive innovation through a strong dedication to our company's purpose: To empower people and create economic opportunity for all. Come join us as we work on some of the world's most complex, highly-scalable systems that connect buyers, sellers and developers around the globe.
Careers

Opportunities at eBay

Just as our engineers and developers create opportunities for people around the world, there are very meaningful opportunities for them at eBay. In cutting-edge fields ranging from data science to machine learning, eBay is a technology leader, and you can expand your expertise by working with our talented inventors.

Viewing Engineering, press tab to view sub-categories or press escape to close menu.
Software Development
It's all about the code. High quality, efficient, elegant code that fuels the commerce revolution. Help create the infrastructure and applications that unlock more economic opportunity for millions of people every day. This is your chance to take on some of the most complex technical problems in service of making a tangible impact around the globe. Learn more about Engineering Careers.
Latest Jobs
Software Architecture
Architects build the future. You're a technologist with a passion to design systems and long-term software roadmaps for new and valuable technology programs. These drive value for our customers, our company and communities around the world. Here, you can architect the foundation that is transforming commerce. Learn more about Engineering Careers.
Latest Jobs
Software QA
It's not right until you say so. Our Quality Engineers ensure that new releases work as expected for our customers, every time. Create end-to-end test plans and then execute them to validate that our solutions have met or exceeded all requirements and business objectives. You are the ultimate gatekeeper of the customer experience. Learn more about Engineering Careers.
Latest Jobs
Technical Product Management
We can't get there without a map. You will help define the strategy and vision for our technical solutions—building multi-generational product plans and roadmaps for an evolving and complex global product portfolio. Work with product and development teams to identify new ways to deliver exceptional experiences for consumers and merchants. Learn more about Engineering Careers.
Latest Jobs
Tech Blog

What We're Working On
Invent for eBay
eBay's innovation program is an incubator for new concepts and features that contribute to the future of the eBay platform. By cultivating fresh ideas from employees around the world, the program demonstrates that anyone can help shape what's next for our marketplace. Watch this documentary series to get an inside look at how new features are made at eBay.
Projects

Featured Projects
Technology

Under The Hood
Employee Spotlights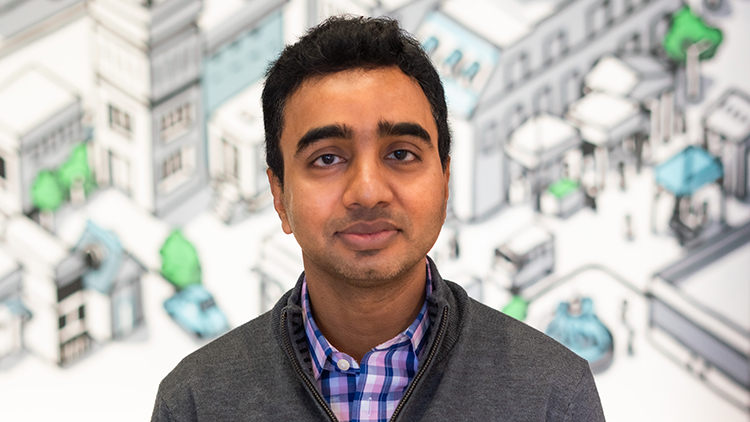 Senthil Padmanabhan
Vice President & eBay Fellow
Senthil Padmanabhan is a Vice President, Fellow at eBay where he leads front-end and user experience engineering across eBay's marketplace. Since joining eBay eight years ago, Senthil has transformed eBay's technology platform with his outside-the-box projects and initiatives. His leadership has paved the way for rapid software development and innovation across the organization, and he was recognized as one of the 2018 honorees for Silicon Valley Business Journal's 40 under 40. Currently in his role as a Technical Fellow, Senthil leads the web platform for eBay, specifically focused on efforts to make eBay experiences faster across web, iOS, and Android. Before he joined eBay, Senthil was a software engineer with the Yahoo! Mail team. Senthil is a speaker and author who frequently writes for eBay's Tech Blog.
Bradford Shellhammer
Vice President, Buyer Experience & eBay for Charity
As Vice President of Buyer Experience at eBay, Bradford is a leading product visionary in the company. He and his teams define the direction, design, and build of eBay's Discovery, Growth and Engagement experiences including: homepages, browse pages, global header and navigation, content, Interests, My eBay, verticalized category experiences, guest experiences, couponing and referral programs, Watch List and saving searches, sellers, and collections. He also sets the vision of eBay's personalized shopping algorithms and products, and the company's mobile strategy, while providing creative direction of visual design and curation.
As GM of eBay New York, Bradford leads one of eBay's most important offices, which houses advertising, personalization, design and curation teams. Prior to eBay he was one of Fast Company's '100 Most Creative People in Business' and was coined the 'King of Quirk' by Forbes Magazine and the 'Eames of E-Commerce' by Wired. He was also the founder of Fab.com, Bezar, and Queerty, was Chief Design Officer at Backcountry.com, and has won three Webby Awards. In his spare time, you can find Bradford singing in a rock band.
Favorite eBay Experience:
"Saved Search. I am always on the lookout for vintage posters, fashion collections that sold out in stores, collectible sneakers, and vintage fashion and furniture. I have over fifty saved searches, ranging from "Prada nylon suit" to "swiss style poster." Every day I get emails for all the new arrivals that hit eBay's shelves within my saved searches. It's like having a personal shopper pulling what you care about most from the billion+ listings on eBay. It's addictive."
Stay Connected

Building Your Network

Get the latest updates on what's happening at eBay.

Follow us: