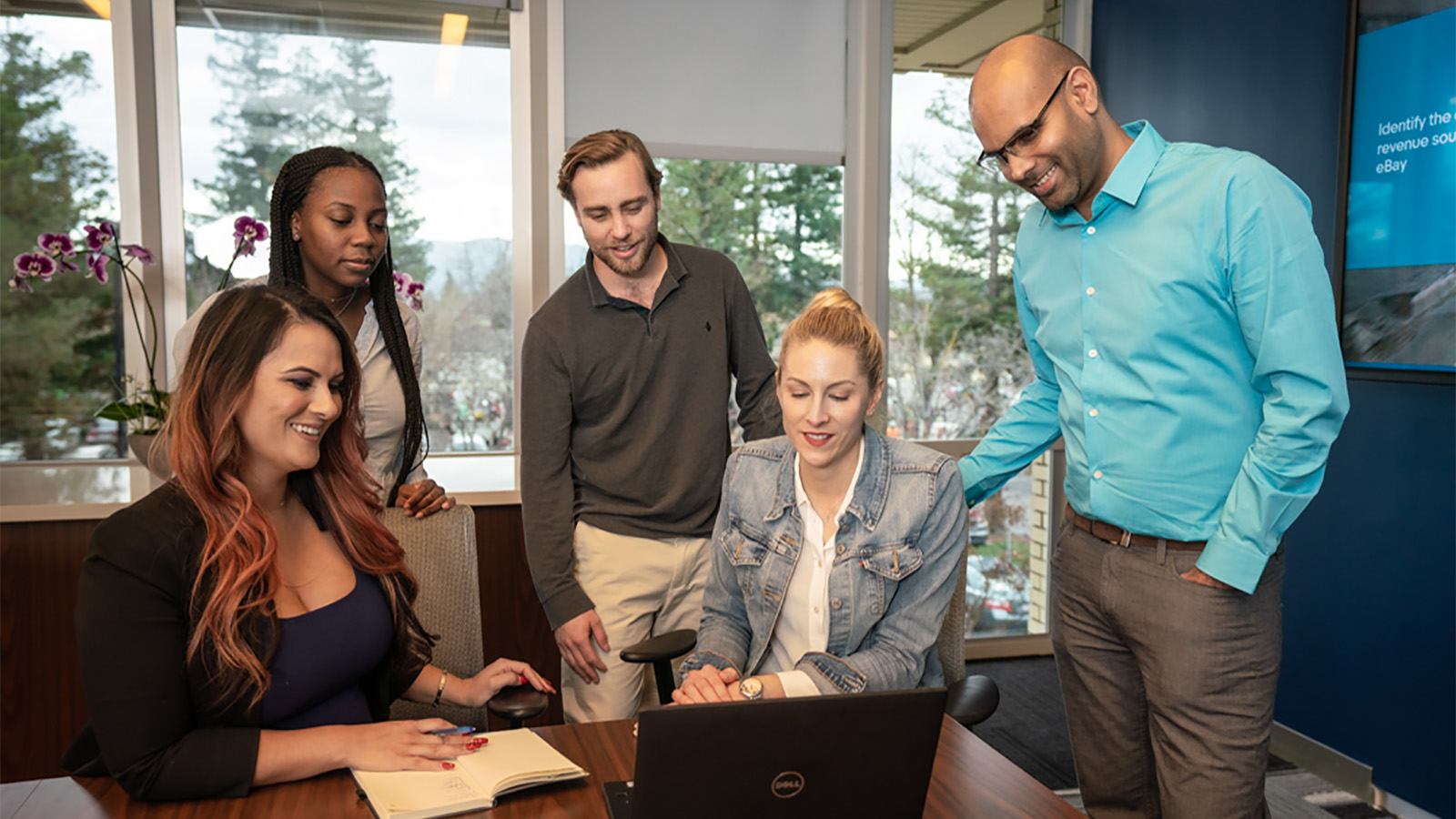 Let's Build Opportunity Together
We work side-by-side with our global business partners to deliver great experiences for our customers, both buyers and sellers, while driving better business outcomes.
Careers

Opportunities at eBay

Viewing Finance & Business Analytics, press tab to view sub-categories or press escape to close menu.
Finance & Business Analytics
Finance
We help others understand finance and are trusted advisors for every aspect of data and communication to ensure our leaders have the most up to date and reliable information to help make the best possible decisions that drive our bottom-line. Learn more about Finance & Analytics Careers.
Latest Jobs
Business Analytics
We leverage data for good. Every piece of data helps us understand eBay's products and growth, identify opportunities and execute ideas at global scale. We're able to make smarter, more informed decisions that maximize our impact to drive our business forward. Learn more about Finance & Analytics Careers.
Latest Jobs
eBay's Finance & Analytics Organization
You can have a great career that spans across multiple areas of discipline.
Leadership Programs
Finance Futures Program (FFP)
This program is designed for recent college graduates who will have the chance to experience different finance functions spanning across the entire Finance & Analytics organization. In this program you will complete three, 8-month rotations where you will be coached and mentored by leadership staff along the way.
The Finance Futures Program (FFP), launched in the summer of 2017, and is for recent college graduates that are looking to develop their finance and analytics skillset. Over the course of 2 years, the FFPs will experience different finance functions, including analytics, controlling, and financial planning and analysis. The FFPs will be given the opportunity to start their career in a purpose driven culture where our primary focus is to shape the future of global e-commerce.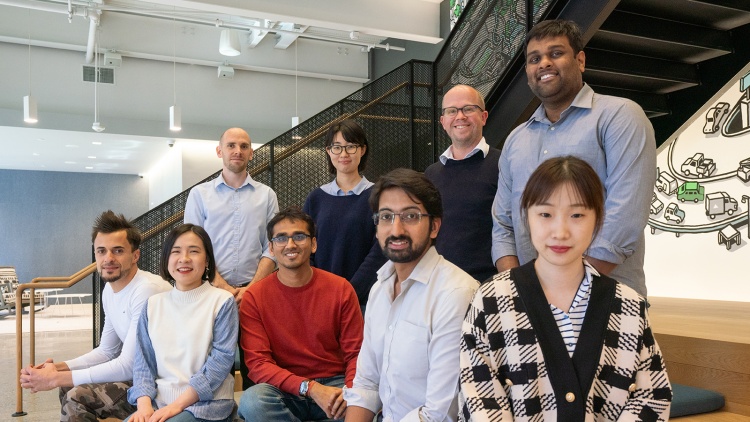 Analytics Leadership Development Program (ALDP)
This 2-year program is designed for highly talented eBay employees who have a strong desire to test the limits of their abilities and enhance their leadership potential. In this program you will complete four, 6-month assignments in various parts of the organization.
Active since 2012, the ALDP provides opportunities for those employees who want to grow their careers by getting exposed to different analytic work streams, building their network and gaining visibility with senior leadership. Participants are expected to make key contributions to their respective teams during their 6 month rotation assignments. During the program they will get opportunities to hone their technical, communication and presentation skills as well as develop their leadership skills to prepare them for leadership roles in the Analytics organization.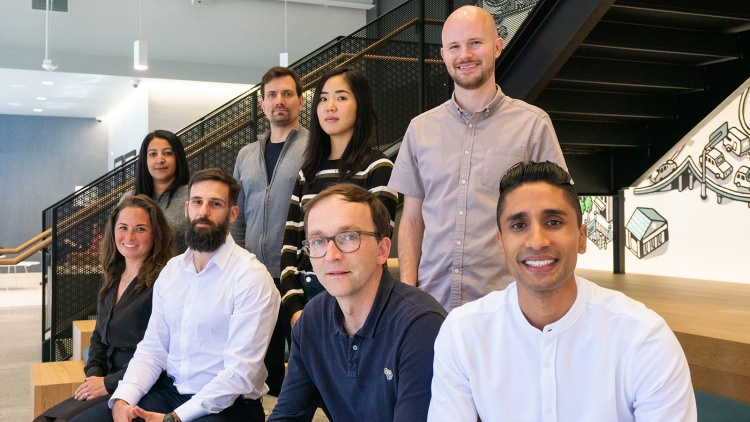 Finance Leadership Development Program (FLDP)
This program is designed to help you become an impactful leader at eBay. In this program you will complete four, 6-month rotations in various teams throughout the Finance organization.
Active since 2007, the FLDP requires a two-year commitment and consists of four global rotations. With an aim to develop strong finance leaders with a wide breadth of experience, the program's participants broaden their business acumen, develop leadership capabilities, build networks and grow their learning agility. Through four rotations in different teams in various locations, participants receive special hard skill trainings, exposure to different leadership styles and experience of cultural differences.
eBay Community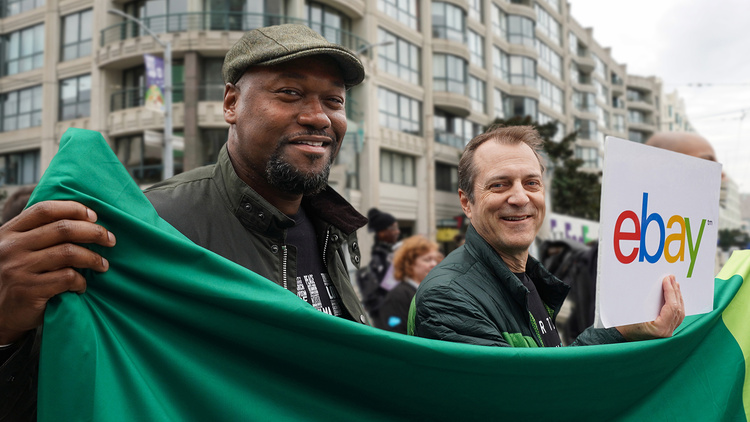 Learn More
Diversity, Equity and Inclusion (DE&I)
Diversity, Equity and Inclusion (DE&I) is core to who we are and is at the heart of what we stand for. We remain committed to becoming a richly diverse, truly equitable and fearlessly inclusive place to work, grow, buy and sell.
Employee Spotlight
We seek out top talent from around the world, who have an interest in global finance & analytics opportunities, along with having a passion for building community and economic opportunity by connecting with people through our global online marketplace.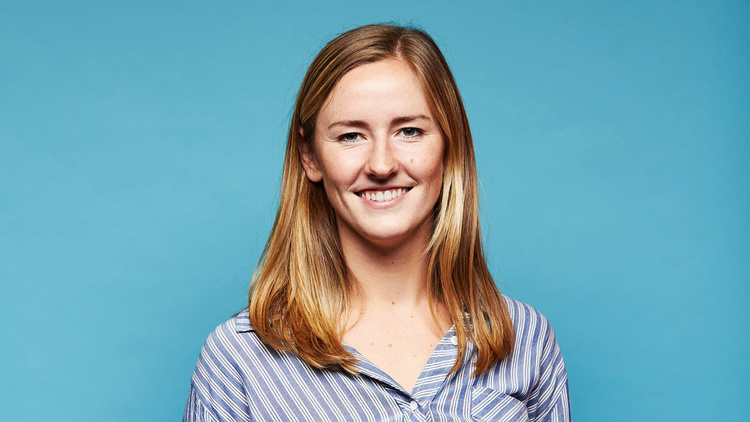 What I appreciate most about eBay is the emphasis placed on longevity.
Megan J.
Financial Analyst, Finance Futures Program
San Jose, CA
Deciding on a job upon graduation usually takes a ton of deliberation. eBay and the FFP made it incredibly easy. The managers and HR team took a personal interest to show us how great of a company eBay is and how I can make an impact despite being recent college graduate. The Finance Future Program (FFP) role provides me the opportunity to challenge myself with rotations across the Finance org that give insight to many parts of the business. This is a huge opportunity to start my career in finance and is why it was so easy to choose to join the FPP in August of 2020.
What I appreciate most about eBay is the emphasis placed on longevity.
I'm excited to get the chance to start my career off at eBay because of the amazing finance rotational program as well as the opportunity eBay provides to work in e-commerce. The FFP program provides amazing exposure to many parts of this complex business and the chance to learn at a fast-pace that is virtually unmatched in many other recent college graduate positions. In addition to that, eBay is a world-wide company that develops and maintains software that is cutting edge across the industry.
In my first rotation, I am working on the Corporate FP&A team. This rotation is unique because it requires an understanding of the entire business and how the larger "movers" work together and contribute to the financial statements. Understanding how these areas of the business work together will provide great perspective while at a more granular level in future rotations.
A surprising bit about working for eBay is just how committed the employees all are to helping each other grow. I know that I can reach out to anyone on or off my team and receive the help I need. People are willing to set up time to meet with me and provide the help and assistance if they can. People are also willing to help me find the answer if they can't supply it themselves. It really is a great environment to be in. At the end of the day, we are all working together and helping each other, and the company succeed.
My advice would be to have confidence in yourself and what you know because no one expects someone just starting out their career to have it all figured out. Bring a great attitude and a strong sense of diligence and you will do well in the role, no matter what specific classes you may or may not have taken during undergrad. I am excited to be a member of eBay's FFP program and look forward to where it leads me in my career.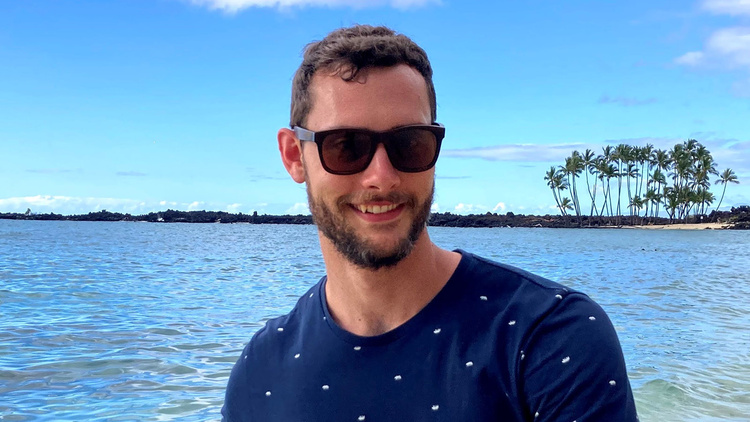 I am proud to work at eBay: A company that empowers people and brings them together to create opportunity and joy.
Clayton G.
Finance Leadership Development Program, Global Collections Manager
Austin, TX
When I joined eBay back in 2012, I had only used the site a handful of times. But I had learned from others who already worked here that the culture at eBay was spectacular. This is what really drew me to eBay. Of all the teams and organizations I have been in at eBay over the years I have always enjoyed and appreciated the same thing: the people I work with. I feel truly blessed to be able to work with such amazing and talented people in a company as great as eBay.
I am proud to work at eBay: A company that empowers people and brings them together to create opportunity and joy.
I enjoy being a part of the eBay family, what I think sets eBay apart from other online retail marketplaces is our company's DNA (i.e. our Purpose, Beliefs, Vision, and our role in people's lives). eBay doesn't compete with our sellers; we are not here to just collect our fee and move on. Rather, we exist to empower people and create economic opportunity for all.
Let me start by telling you about my career path. I started my career off in Revenue Accounting outside of eBay. When I had an opportunity to join eBay, I jumped at it. I have been able to have a diverse career with various roles: Billing, 1.0 Payment Vendor Management, Global Collections, and now Finance Leadership Development Program (FLDP). Being in the Financial Leadership Development (FLDP) program, I am rotating between different Finance roles every 6 months. I have had two rotations, 1st North America FP&A and 2nd Corporate FP&A. In my current rotation with the Corporate FP&A team. We provide key reporting and financials to the ELT and assist the Investor Relations team in preparation for each quarterly earnings release. One of the more tangible impacts, I believe, that I have made to the eBay experience was being able to proofread the CFO, CEO scripts as well as the earnings presentation. It is a great feeling when you hear your changes being read aloud during the earnings call or you see your recommendations being used in the presentation. It really hits home that I'm making an impact and can see it.
On a personal note, outside of work, my biggest driver is my family. Truly, my family is what drives me to be my best self both on and off the job. Working from home during the pandemic has been challenging, but it has also given me the opportunity to spend time with my family outside of just evenings and weekends.
I love how eBay has been a driver in giving items renewed life and value through resale of pre-owned items, encouraging circular commerce and driving environmental impact.
Sonia M.
Finance Director, Head of Global Advertising Finance
Bern, CH
I joined eBay in 2013. The idea of working for a purpose driven company which could empower small entrepreneurs around the world to start and scale a business globally is amazing is what made me want to work at eBay. eBay is one of the pioneers of the e-commerce industry and an iconic brand. I was then very impressed by the people I met as part of the interview process, especially the diversity of profiles, the authenticity of leaders and the general sense of integrity. I also felt energized by the genuine commitment to people's development as well as the dynamic environment and thought eBay would bring exciting career opportunities! Also, I had recently relocated to Europe after a few years in California: joining eBay was an opportunity to continue to work in a multinational technology environment while being based in Europe.
I love how eBay has been a driver in giving items renewed life and value through resale of pre-owned items, encouraging circular commerce and driving environmental impact.
In my role, I work on financial planning eBay's Advertising platform. Advertising is one of eBay's strategic priorities and as Head of Global Advertising finance I partner with the Advertising business team to develop a financial plan designed to enable brands and sellers to efficiently connect with the shoppers on eBay, leveraging technology.
Always starting with buyer and seller experience which is at the heart of everything we do at eBay, I lead the Advertising finance end to end operations, bringing financial and performance insight to drive business outcome, optimize investment and ultimately set the Ads business for success. I really enjoy being closely connected and integrated to Ads Business teams, from Product Engineers to Sales and Marketing in the regions, and to collaborate with other Business Units finance teams globally.
One of the most rewarding part of my job is people's development and coaching: I work very closely with a diverse team of Financial Analysts based in California, China and Europe, closely integrated to regional markets.
A little bit about me, my career path and how I got here. When I joined eBay, my aspiration was to experiment in different areas of the finance function to become a "well-rounded" finance professional. Coming from a Public Accounting and Consulting background, I had the opportunity to expand my skills set step by step, from Technical Accounting, Controllership, also Business Analytics. Finally, in my current role, I am focusing on Financial Planning & Analysis and business partnering with Advertising.
I found eBay's culture and leadership extremely supportive to employee's development, open to take some risks and offer opportunities for growth in new areas, and this is how I think about people's development in my team as well. One of the things I appreciate the most is to be able to significantly shape each and every role I had with eBay to drive impact and expand my skills set, in a dynamic environment encouraging continuous improvements.
What sets eBay apart from other online retail marketplaces is, eBay is the very embodiment of a Marketplaces: As a buyer, the breadth of inventory you can find is unique including new and used item, and it also allows you to choose who to purchase from, from local small entrepreneur to larger global seller. eBay is committed to sustainable commerce: whether it is by extending the line of products through resale of pre-owned and refurbished items or by favoring sustainable practices in e-commerce. eBay is about so many success stories of entrepreneurs from less-advantaged communities around the world who managed to grow a business and get access to a global base of buyer enthusiasts!
eBay's values and its commitment to give back to the community resonated with me: the way eBay for Charity became one of the largest fundraising platform and raised more than $1B to date is inspiring!
Q3 Fast Facts
Our Finance & Analytics teams extract valuable information that helps drive balanced decision making. Working with this data is exciting and rewarding because our contribution drives real change for our customers. To learn more about eBay facts, visit Investor Relations.
Amount of sales volume completed on mobile devices in Q3 2021
Active buyers on the eBay Marketplace
Live listings on the eBay Marketplace
*Data as of September 30, 2021.
Featured Initiatives
Managed Payments
We believe this is an opportunity to deliver a more seamless experience for both buyers and sellers, while offering a greater choice in payment options.
Advertising
Advertising, with a focus on first party advertising through Promoted Listings, represents one of eBay's significant growth opportunities. Our total advertising portfolio has the potential to grow to $1 billion in annual revenue in the next few years.
Featured Tools
QuickStrikeX (QSX), built by our Global Finance Systems Team, is a browser-based application using flexible open source technologies, interactive designs and engaging data experiences for all eBay employees.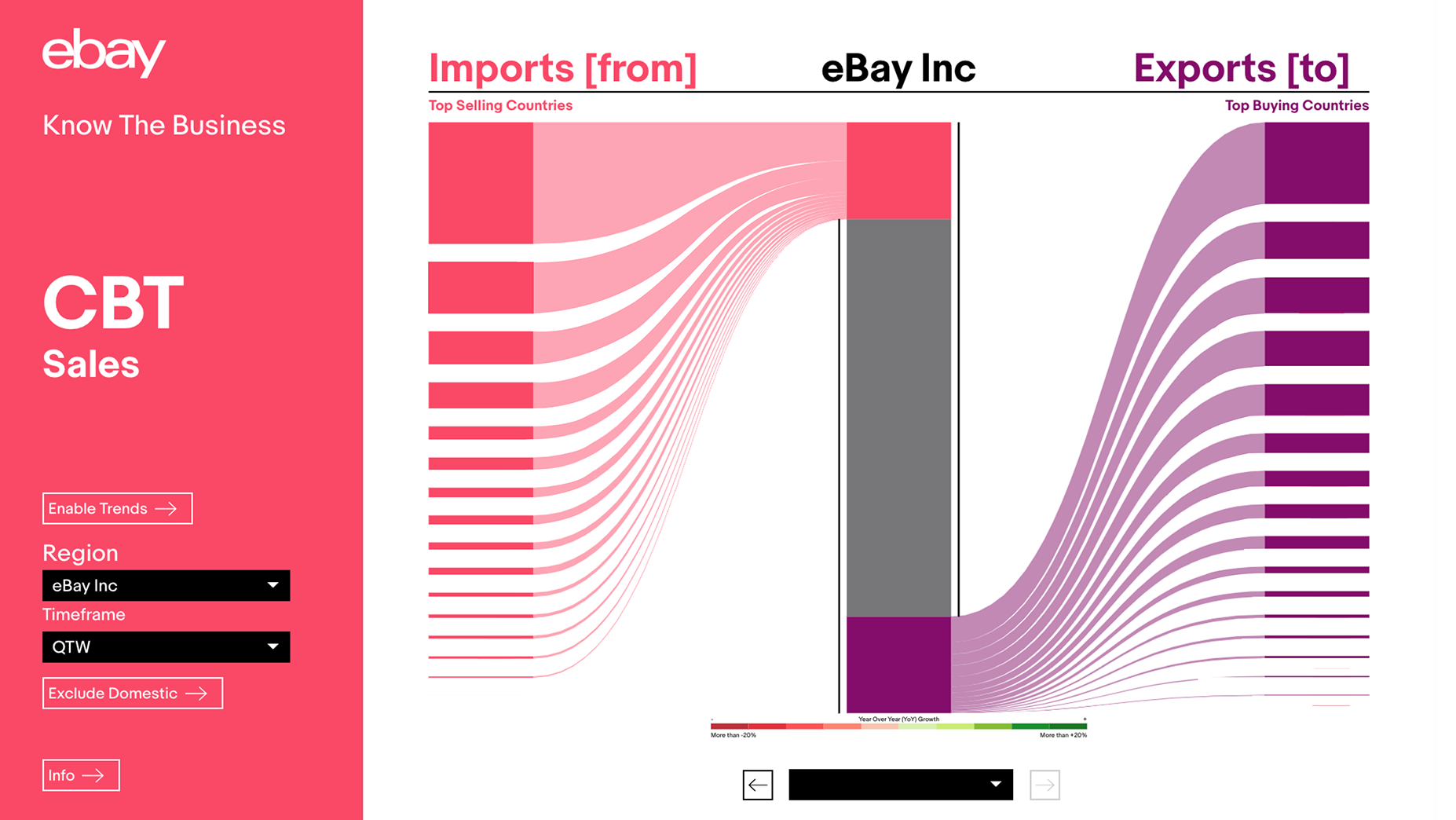 QuickStrikeX
QSX allows you to know how the business is performing. QSX gives you a clear view of the business in a variety of areas using simple, yet eye-popping visualizations.
*DISCLAIMER: QSX CBT Sales dashboard is an example only. All data and numbers have been removed and does not reflect eBay's current business and financial status
We provide our employees with some of the newest technology and robust tools to help them with their day to day activities to drive business outcomes.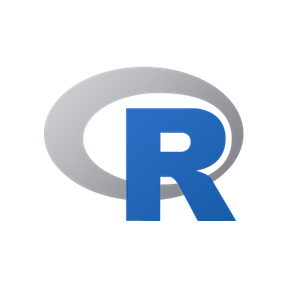 eBay is a global commerce leader connecting millions of buyers and sellers around the world. We enable economic opportunity for individuals, entrepreneurs, businesses and organizations of all sizes. We empower our people to take risk and value the thoughts and ideas of others. We invest in professional development helping our people create fantastic careers, along with world-class teams.
– Andy Cring, Interim Chief Financial Officer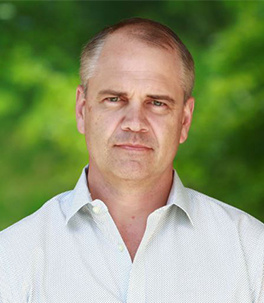 Ready to Apply?
Join Our Team