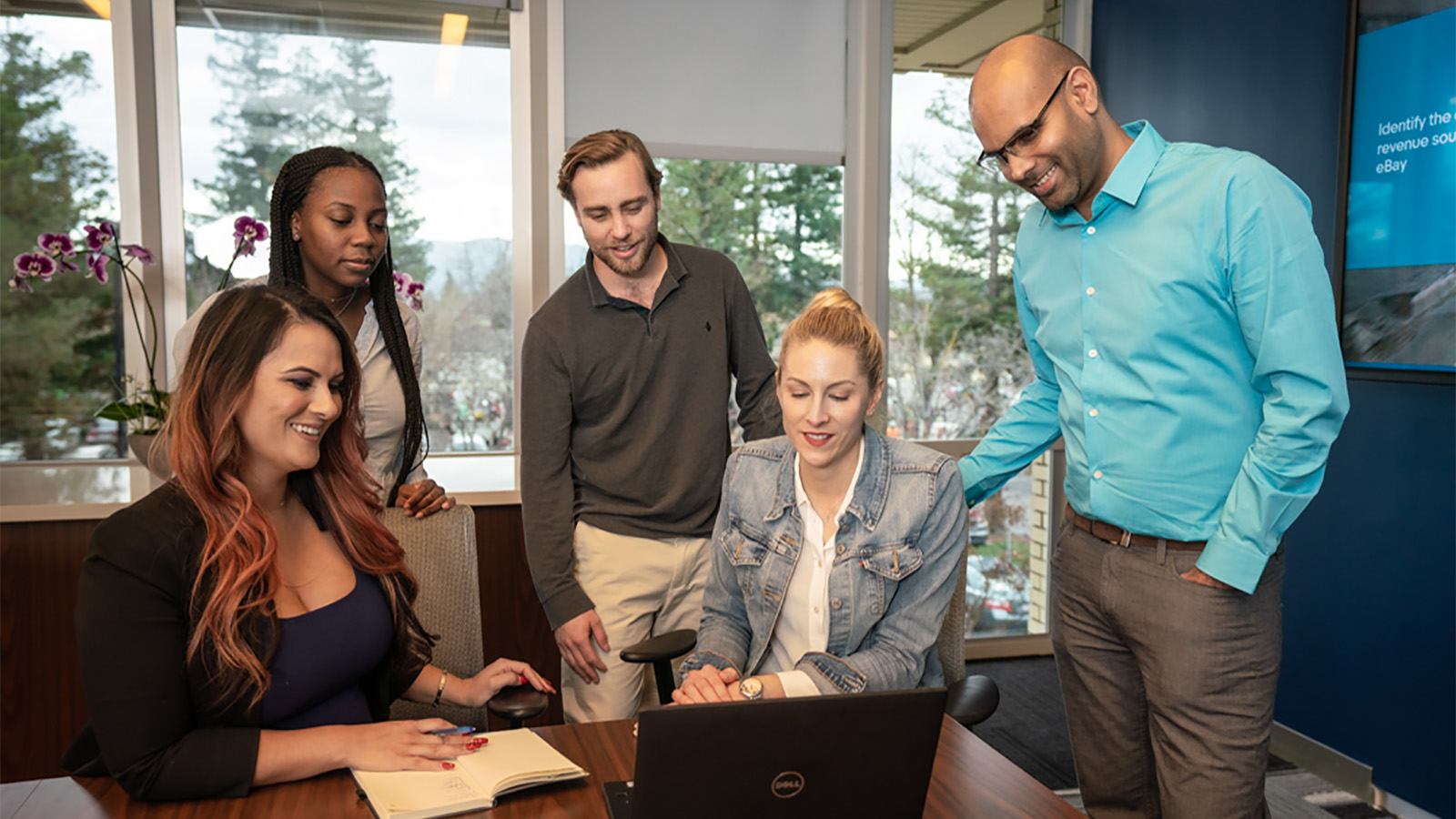 Let's Build Opportunity Together
We work side-by-side with our global business partners to deliver great experiences for our customers, both buyers and sellers, while driving better business outcomes.
Careers

Opportunities at eBay

Viewing Finance & Business Analytics, press tab to view sub-categories or press escape to close menu.
Finance & Business Analytics
Finance
We help others understand finance and are trusted advisors for every aspect of data and communication to ensure our leaders have the most up to date and reliable information to help make the best possible decisions that drive our bottom-line. Learn more about Finance & Analytics Careers.
Latest Jobs
Business Analytics
We leverage data for good. Every piece of data helps us understand eBay's products and growth, identify opportunities and execute ideas at global scale. We're able to make smarter, more informed decisions that maximize our impact to drive our business forward. Learn more about Finance & Analytics Careers.
Latest Jobs
eBay's Finance & Analytics Organization
You can have a great career that spans across multiple areas of discipline.
Leadership Programs
Finance Futures Program (FFP)
This program is designed for recent college graduates who will have the chance to experience different finance functions spanning across the entire Finance & Analytics organization. In this program you will complete three, 8-month rotations where you will be coached and mentored by leadership staff along the way.
The Finance Futures Program (FFP), launched in the summer of 2017, and is for recent college graduates that are looking to develop their finance and analytics skillset. Over the course of 2 years, the FFPs will experience different finance functions, including analytics, controlling, and financial planning and analysis. The FFPs will be given the opportunity to start their career in a purpose driven culture where our primary focus is to shape the future of global e-commerce.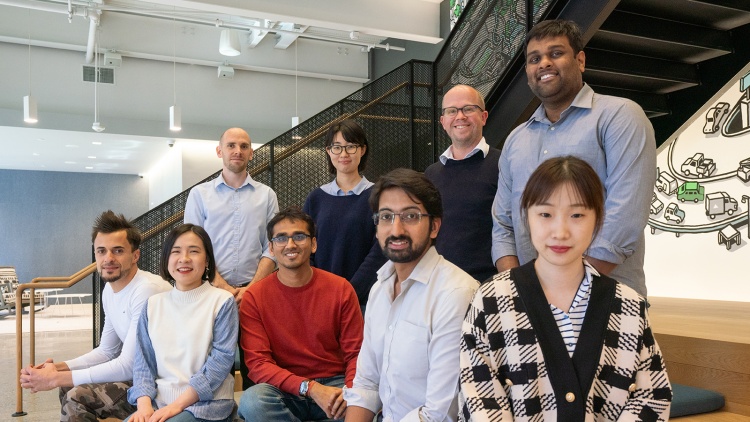 Analytics Leadership Development Program (ALDP)
This 2-year program is designed for highly talented eBay employees who have a strong desire to test the limits of their abilities and enhance their leadership potential. In this program you will complete four, 6-month assignments in various parts of the organization.
Active since 2012, the ALDP provides opportunities for those employees who want to grow their careers by getting exposed to different analytic work streams, building their network and gaining visibility with senior leadership. Participants are expected to make key contributions to their respective teams during their 6 month rotation assignments. During the program they will get opportunities to hone their technical, communication and presentation skills as well as develop their leadership skills to prepare them for leadership roles in the Analytics organization.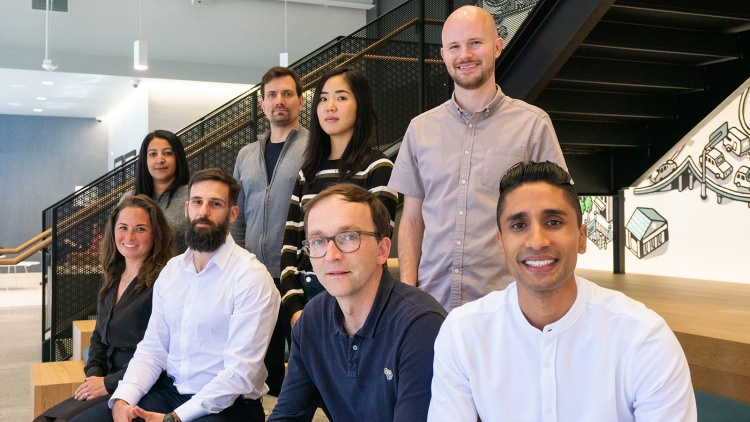 Finance Leadership Development Program (FLDP)
This program is designed to help you become an impactful leader at eBay. In this program you will complete four, 6-month rotations in various teams throughout the Finance organization.
Active since 2007, the FLDP requires a two-year commitment and consists of four global rotations. With an aim to develop strong finance leaders with a wide breadth of experience, the program's participants broaden their business acumen, develop leadership capabilities, build networks and grow their learning agility. Through four rotations in different teams in various locations, participants receive special hard skill trainings, exposure to different leadership styles and experience of cultural differences.
eBay Community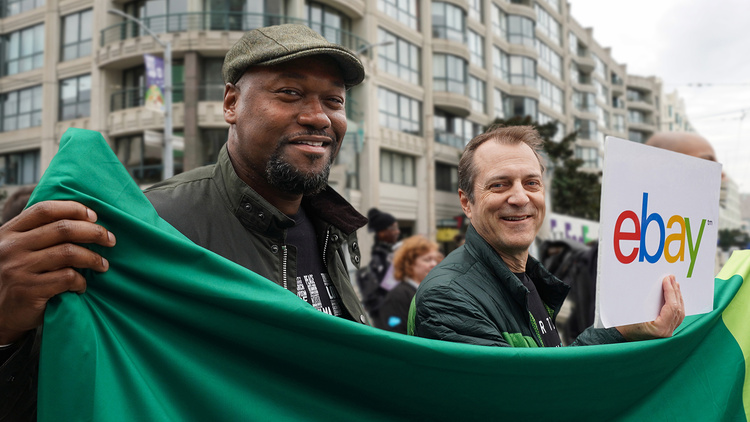 Learn More
Diversity, Equity and Inclusion (DE&I)
Diversity, Equity and Inclusion (DE&I) is core to who we are and is at the heart of what we stand for. We remain committed to becoming a richly diverse, truly equitable and fearlessly inclusive place to work, grow, buy and sell.
Employee Spotlight
We seek out top talent from around the world, who have an interest in global finance & analytics opportunities, along with having a passion for building community and economic opportunity by connecting with people through our global online marketplace.
eBay and the Finance Futures Program are the quintessential opportunity for individuals looking to challenge themselves in the fast-paced and rigorous world of e-commerce.
Michael M-S.
Financial Analyst, Finance Futures Program
Davis, CA
I joined eBay as part of the Finance Futures Program (FFP) in August of 2021. I wanted to join the FFP because it seemed like the ideal opportunity to develop and grow a diverse set of skills during three rotations across the eBay Finance Organization. I had interned with the North America Ads Finance team the previous summer and got a glimpse of what finance at eBay looked like, and I wanted to become a part of it. Over the course of the internship, I was able to develop my financial and analytical skills despite only working on the team for a short three-month stint. eBay and the Finance Futures Program are the quintessential opportunity for individuals looking to challenge themselves in the fast-paced and rigorous world of e-commerce.
eBay and the Finance Futures Program are the quintessential opportunity for individuals looking to challenge themselves in the fast-paced and rigorous world of e-commerce.
I'm currently six months into my first rotation in the Finance Futures Program (FFP) and currently working on the Product Business Performance team. In this rotation, my key responsibilities are to track, report and present Product Analytics metrics that impact our GMV. I provide clarity and insight into how metrics move each month and why. In this role, I like to think of myself as the bridge between Product Analytics and Product Finance leaders. Ultimately, this information helps eBay to better serve the buyers and sellers who use our marketplace. In the short amount of time I've done this role, I've learned a lot and have met some great people. The FFP provides many opportunities to connect with people across the company. My advice to anyone who has an opportunity to join a program like the FFP is to speak to as many people as you can – both inside and outside of your department. A fundamental truth I believe about people is that you can learn something from anyone. The Finance Futures Program is about learning, and there is no one better to ask than eBay employees. Every eBay employee I've met has been incredibly approachable, and they are more than happy to answer your questions. There's no better time to leverage the experience and knowledge of those around you! Surprisingly, I get to speak with my manager on a daily basis, which is great being in a remote working environment; I was not expecting to get this 1:1 in my first entry-level position after graduating college. After speaking to other recent college graduates, I quickly found that this wasn't common. My manager always dedicates a portion of his day to answer my questions to ensure I understand my work and its impact on eBay with the utmost clarity. This is one of the reasons why eBay was the place for me – the people and community eBay offers. Everyone is always willing to help you if you need it.
I love how eBay cares about people, empowering every individual, entrepreneurs, and organizations of all sizes to create their own opportunity.
Luyin C.
Analytics Leadership Development Program, Business Analyst
New York, NY
I joined eBay in 2017 as a full-time employee, however my journey started in 2016 as part of the intern program for the eBay China Analytics Center (CAC). At that time, I was impressed by the company's culture. Part of eBay's culture is the openness and willingness to share knowledge across different teams and domains to give new employees an overall 360-degree perspective. I really love this welcoming and inclusive environment where employees can learn, grow and thrive. As one of its customer-centric approaches, eBay also encourages each employee to buy and sell on eBay with the "Be the Customer" program to better understand customers' needs and expectations, therefore improving their experience.
I love how eBay cares about people, empowering every individual, entrepreneurs, and organizations of all sizes to create their own opportunity.
I joined the Analytics Leadership Development Program (ALDP) in August of 2020 because my career aspiration was to experiment in different areas of the analytics function to become a well-rounded analytics professional. Joining this program has allowed me to hone many skills, including my business acumen, technical skill set and communication as well as leadership. The ALDP is a perfect opportunity to help me achieve my career goal. 
If you have a chance to join a rotational program like the ALDP, do it! The ALDP allows you to gain perspective of the company through multiple roles and rotations. It is the perfect environment to experiment and try different roles and helps you find out who you are authentically as a professional. No other program can offer you opportunities that help you grow your business acumen and build your network at a fast pace.
One of my favorite aspects of the program is the opportunity to meet and work alongside diverse extraordinary leaders and be exposed to ongoing leadership development training, coaching, and mentoring. I am inspired by the leaders at eBay and amazed with the support I've received through the rotations I've completed so far. The four rotations have been challenging, but in a good way. They make you step out of your comfort zone to develop key functional skills and drive impacts, and having the support from great leaders has boosted my career development. 
I've completed two full rotations, first with the Global Seller Analytics team in Zurich, Switzerland and then on the DE/EEC Analytics team in Berlin, Germany. I am currently in my third rotation in the Ads Product Analytics - External Promoted Listings team in New York. This rotation is unique because it requires a deep understanding of Advertising business and Global Growth Paid Marketing business. It demonstrates vividly how powerful we could be to achieve the goal cooperatively. It's also great to see your analysis influence decision-making cross-functionally. Completing rotations in these different areas of analytics has helped me accumulate domain knowledge, build networks across different analytics teams, empowered me to influence decision-making as well as collaborate across different teams to break down silos and win together!
Other companies talk about purpose...eBay lives it.
Shan A.
Sr. Director, Head of Global Managed Payments Finance
San Jose, CA
I joined eBay in 2016. I had been a long-time customer of eBay. I recall purchasing the vinyl soundtrack for the movie "Bright Lights, Big City" (great jazz music) in the late 90s from this auction site on this thing called the Internet, and never looked back. The opportunity to work for a company I knew and admired was a slam dunk decision. I enjoy working with the highest caliber of business partners – intelligent, ethical, driven, and just plain nice!
Other companies talk about purpose...eBay lives it.
I am a risk and finance guy from New York. I started my career in investment banking and before joining eBay I worked for large financial services companies. I've held roles in NYC, Dublin (Ireland), London and Shanghai. In my role at eBay I lead the Finance function for eBay's new Managed Payments business. For those of you who don't know, Managed Payments is a game changer for eBay's marketplace. For the buyer, eBay offers the choice of paying with your preferred payment method. For our sellers, it helps fulfill the promise of eBay being your "one-stop shop" to manage your business. Our finance team helps set and track business goals and, in some cases, even proposes novel solutions to business problems. One thing that I do in my day-to-day to help cultivate solutions to the business problems we face is to ask questions. I ask more questions than I answer. The scope of the work we do means constantly learning and evolving your assumptions. The best way to do this, in my opinion, is to ask questions.
I'm proud to be a part of a company that has purpose and has established trust in its platform. What I think sets eBay apart from other Internet companies is simply the massive breadth of the organization. I've been lucky to hold four different roles at eBay in the six years I've been here. There are few other companies that provide their employees the scope to challenge themselves across Finance and the business.
Q1 Fast Facts
Our Finance & Analytics teams extract valuable information that helps drive balanced decision making. Working with this data is exciting and rewarding because our contribution drives real change for our customers. To learn more about eBay facts, visit Investor Relations.
Amount of gross merchandise bought on mobile devices in Q1 2022
Active buyers on the eBay Marketplace
Live listings on the eBay Marketplace
*Data as of March 31, 2022.
Featured Initiatives
Managed Payments
Delivering a seamless experience for buyers and sellers, while offering a greater choice in payment options.
Advertising
eBay's advertising portfolio grew to $1 billion in annual revenue in 2020.
Featured Tools
QuickStrikeX (QSX), built by our Global Finance Systems Team, is a browser-based application using flexible open source technologies, interactive designs and engaging data experiences for all eBay employees.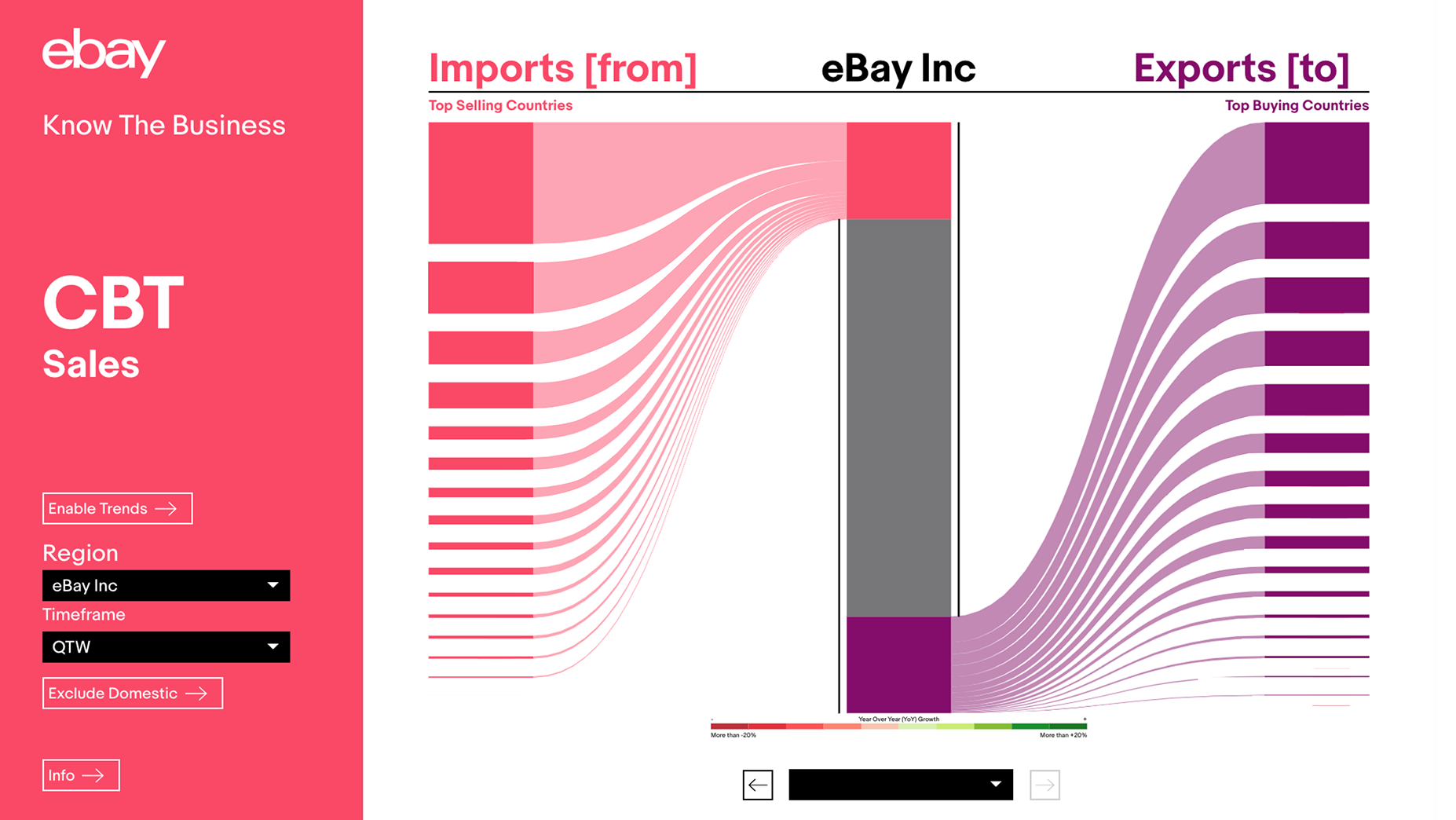 QuickStrikeX
QSX allows you to know how the business is performing. QSX gives you a clear view of the business in a variety of areas using simple, yet eye-popping visualizations.
*DISCLAIMER: QSX CBT Sales dashboard is an example only. All data and numbers have been removed and does not reflect eBay's current business and financial status
We provide our employees with some of the newest technology and robust tools to help them with their day to day activities to drive business outcomes.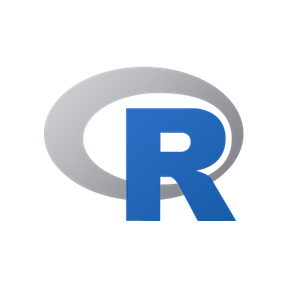 Stay Connected

Building Your Network

Get the latest updates on what's happening at eBay.

Follow us: