Germany
eBay Germany is home to the top talent across our core marketplace, mobile.de, eBay Kleinanzeigen and brands4friends. We're shaping the future of commerce, and eBay Germany plays an important role in that mission.
eBay
Albert-Einstein-Ring 2-614532 Kleinmachnow(Europarc Dreilinden)
Our Dreilinden Technology Campus has the vibrancy of the city, with close proximity to nature. Employees enjoy the perks of working at a high-tech company – plug into WiFi anywhere, take free fitness classes at the gym, enjoy a free coffee bar, fresh fruit and beverages. To unwind, take meetings on the lake, play beach volleyball or table tennis.
Notable For
Voted One of the Best Multinational Workplaces in Europe
How We Get Here
Alternate Ways:

We Are Inventive
Our engineers work on solutions that resonate around the globe.

We Are Courageous
Our team is not afraid to be bold because we have a culture that welcomes ideas, no matter if they are big or small.
Meet Our People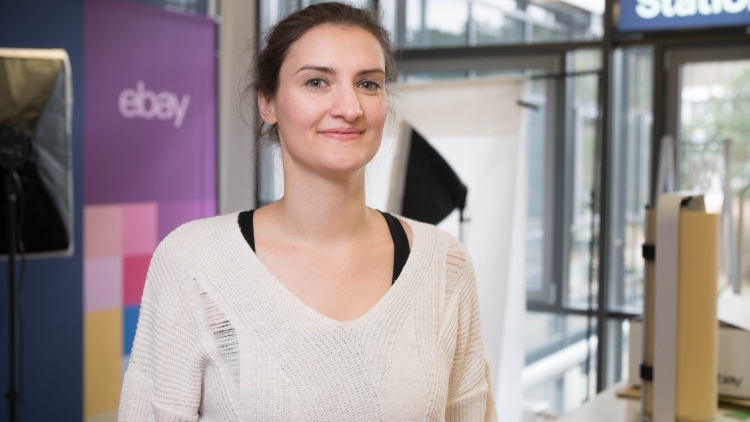 Katja Thieme
mobile.de
Katja is the financial planning and analysis and pricing lead for mobile.de. She began her career at eBay as an intern in Dublin, Ireland. Over the last 10 years, Katja says she has had extraordinary opportunities for career growth and development. She recalls her most memorable experience at eBay, "I was very lucky to go on a job rotation into a new role in the U.K. for three months. This job rotation has not only given me job experience, but also insights into a whole different eBay business."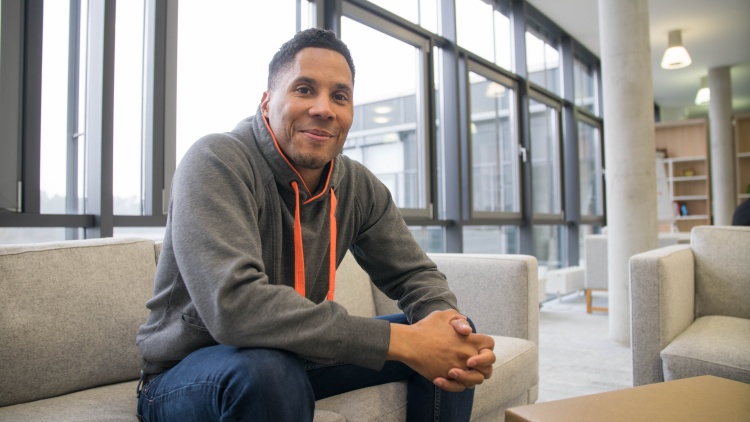 Jan Zech
eBay
Jan is the category manager of sports and lifestyle. Before joining eBay, he worked in sales and mobile advertising in London and Berlin. To Jan, the excellent working environment, atmosphere and the people are what makes the Germany office special. One of his most memorable experiences was producing rap videos for World Cup viewing events on campus.
Innovation at Work
Our engineers solve technical challenges every day. Read their blog to find out what they're up to.

Jun 23, 2019 | by Dennis Boettcher

Could You Please Specify This?

Follow the open/closed principle with the specification pattern

May 10, 2019 | by Patrick Hund

From Developer to Architect

My Foundation

Apr 26, 2019 | by Patrick Hund

React Finland 2019 Sketch Notes

React Finland 2019 was incredible! I was seriously impressed by the speaker lineup and the awesome talks. I spent a good part of my time these two days trying to sketch out what the speakers were raving on about, madly tapping and scribbling on my...
Social Media

What We're Talking About