Let's Build Opportunity Together
At eBay, we seek the very best engineers to help us build more economic opportunity for everyone. We work on some of the world's most complex, highly scalable systems – which connect buyers with sellers all across the globe. There's a purpose to what we're doing, and we're very passionate about it. See what it's like to be an engineer at eBay.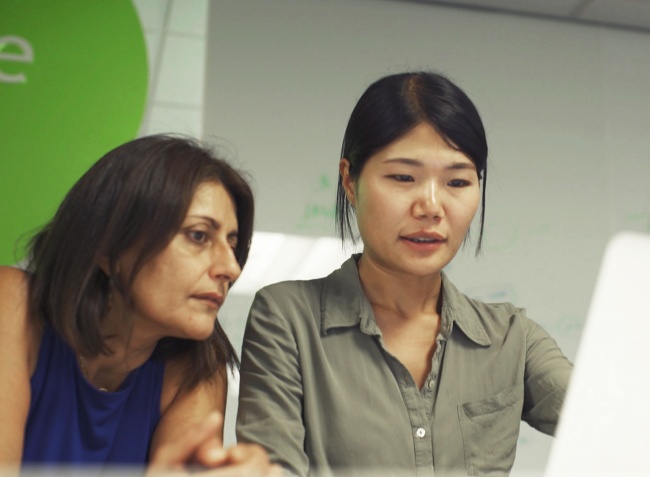 Learning at Scale
We not only create and open source powerful technology tools, but we also use cutting-edge technologies at scale in ways that few other companies can match. For example, eBay leverages the OpenStack cloud computing platform and the Apache Hadoop Big Data platform at enormous scale. Engineers at our company are constantly learning and sharing knowledge as they gain deep familiarity with many of the most in-demand technology tools and platforms.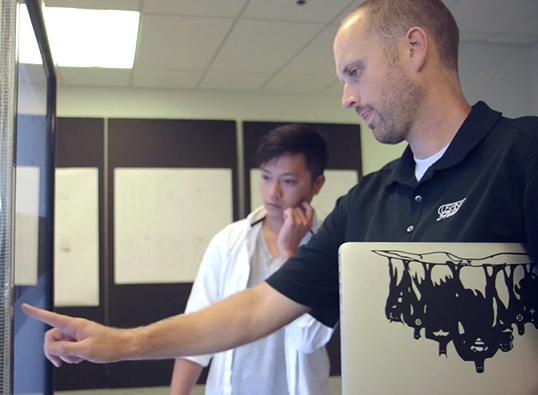 Building At Ebay
Not only is eBay a global commerce leader with more than a billion items listed for sale, but our StubHub and Classifieds platforms have global reach as well. We continuously build solutions that help us organize, curate and present inventory in the most efficient ways. In the process, we create both powerful and patented technology tools and open source tools. As just one example, eBay contributed its powerful Kylin data-centric application to the Apache Software Foundation just last year. We're looking for builders, inventors and creators who can help us navigate the rapidly changing landscape of commerce. Working with our platform, our inventors will gain tested and hardened skills with today's cutting-edge technology platforms.
Empowering All
Technology is revolutionizing every aspect of our lives, transforming how we do business, support our communities and find the products we need. At eBay, we innovate constantly to create economic opportunities by connecting a vibrant global community of people, organizations and merchants, anytime, anywhere. We stand at the forefront of omni-channel commerce innovation, pioneering personalized and seamless experiences that connect buyers and sellers across borders.  We call this Connected Commerce, and our engineers and inventors drive this effort. Through their innovation, we will create the next generation of commerce.
Employee Profile

Gail F.
Senior Director, Developer Ecosystem & Services
Gail F.
My background is in mobile development, and Portland is eBay's center of excellence for mobile, so it's a perfect fit for me. eBay's Portland office has a strong, funky startup culture that I simply love.
I lead an engineering group focused on the eBay Developers Program for third-party developers, and also on web services platform improvements that make eBay's internal developers more productive. All of which means we improve the quality and speed of eBay's public APIs as well as the internal services powering eBay's websites and mobile apps.
Projects

Featured Projects
Technology

Under The Hood


Apr 12, 2017 | by Sudeep Kumar

Elasticsearch Cluster Lifecycle at eBay

eBay's Pronto, our implementation of the "Elasticsearch as service" (ES-AAS) platform, provides fully managed Elasticsearch clusters for various search use cases. Our ES-AAS platform is hosted in a private internal cloud environment based...

Mar 30, 2017 | by Chris Gagné

Healthy Team Backlogs

Agile product owners use a backlog to organize and communicate the requirements for a team's work. Product backlogs are deceptively simple, which can sometimes make them challenging to adopt for product owners who may be used to working with lengthy...

Mar 28, 2017 | by Alex Weinstein

Email Tech Is Now Ad Tech

eBay has come a long way in our CRM and email marketing in the past two years. Personalization is a relatively easy task when you're dealing with just one region and one vertical and a hundred thousand customers. With 167M active buyers across the...
Careers

Opportunities at eBay

Just as our engineers and developers create opportunities for people around the world, there are very meaningful opportunities for them at eBay. In cutting-edge fields ranging from data science to machine learning, eBay is a technology leader, and you can expand your expertise by working with our talented inventors.

Viewing Engineering, press tab to view sub-categories or press escape to close menu.
Software Development
It's all about the code. High quality, efficient, elegant code that fuels the commerce revolution. Help create the infrastructure and applications that unlock more economic opportunity for millions of people every day. This is your chance to take on some of the most complex technical problems in service of making a tangible impact around the globe.
Latest Jobs
Software Architecture
Architects build the future. You're a technologist with a passion to design systems and long-term software roadmaps for new and valuable technology programs that drive value for our customers, our company, and communities around the world. Here, you can architect the foundation that is transforming commerce.
Latest Jobs
Software QA
It's not right until you say so. Our Quality Engineers ensure that new releases work as expected for our customers, every time. Create end-to-end test plans and then execute them to validate that our solutions have met or exceeded all requirements and business objectives. You are the ultimate gatekeeper of the customer experience.
Latest Jobs
Technical Product Management
We can't get there without a map. You will help define the strategy and vision for our technical solutions – building multi-generational product plans and roadmaps for an evolving and complex global product portfolio. Work with product and development teams to identify new ways to deliver exceptional experiences for consumers and merchants.
Did You Know?
We receive 12 billion analytic events per day, which generate 8TB of data to process on Hadoop.

There are over 1 billion live listings on eBay.

eBay apps have over 300 million downloads across the globe.
Current News

Innovation & Culture At eBay
Stay Connected

Build Your Network

Have you ever worked with OpenStack at world-class scale? Have you leveraged Hadoop or other Big Data tools at world-class scale? At eBay, you can expand your network and uncover new opportunities by working with the smartest tools and smart people. You'll make a difference for others, and your experience will make a positive difference for you.

Follow us:
Ready to Apply?
Join Our Team