Let's Build Opportunity Together
We work side-by-side with our global business partners to deliver great experiences for our customers, both buyers and sellers, while driving better business outcomes.
Careers

Opportunities at eBay

Viewing Finance & Business Analytics, press tab to view sub-categories or press escape to close menu.
Finance & Business Analytics
Finance
We help others understand finance and are trusted advisors for every aspect of data and communication to ensure our leaders have the most up to date and reliable information to help make the best possible decisions that drive our bottom-line. Learn more about Finance & Analytics Careers.
Latest Jobs
Business Analytics
We leverage data for good. Every piece of data helps us understand eBay's products and growth, identify opportunities and execute ideas at global scale. We're able to make smarter, more informed decisions that maximize our impact to drive our business forward. Learn more about Finance & Analytics Careers.
Latest Jobs
Our Finance & Analytics Organization spans across multiple functions that help us better enhance and drive our business.
Leadership Programs
Finance Futures Program (FFP)
This program is designed for recent college graduates who will have the chance to experience different finance functions spanning across the entire Finance & Analytics organization. In this program you will complete three, 8-month rotations where you will be coached and mentored by leadership staff along the way.
The Finance Futures Program (FFP), launched in the summer of 2017, and is for recent college graduates that are looking to develop their finance and analytics skillset. Over the course of 2 years, the FFPs will experience different finance functions, including analytics, controlling, and financial planning and analysis. The FFPs will be given the opportunity to start their career in a purpose driven culture where our primary focus is to shape the future of global e-commerce.
Analytics Leadership Development Program (ALDP)
This 2-year program is designed for highly talented eBay employees who have a strong desire to test the limits of their abilities and enhance their leadership potential. In this program you will complete four, 6-month assignments in various parts of the organization.
Active since 2012, the ALDP provides opportunities for those employees who want to grow their careers by getting exposed to different analytic work streams, building their network and gaining visibility with senior leadership. Participants are expected to make key contributions to their respective teams during their 6 month rotation assignments. During the program they will get opportunities to hone their technical, communication and presentation skills as well as develop their leadership skills to prepare them for leadership roles in the Analytics organization.
Finance Leadership Development Program (FLDP)
This program is designed to help you become an impactful leader at eBay. In this program you will complete four, 6-month rotations in various teams throughout the Finance organization.
Active since 2007, the FLDP requires a two-year commitment and consists of four global rotations. With an aim to develop strong finance leaders with a wide breadth of experience, the program's participants broaden their business acumen, develop leadership capabilities, build networks and grow their learning agility. Through four rotations in different teams in various locations, participants receive special hard skill trainings, exposure to different leadership styles and experience of cultural differences.
Finance Community
Women at eBay - Finance
A women's organization that supports women in Finance to build lasting, successful careers. We are committed to providing opportunities for women to learn, grow and develop. 
Our Finance chapter is championed by our CFO, Scott Schenkel.
Our Strategy
Provide women leaders with experiences and tools to build long lasting careers.
Create awareness, encourage sponsorship, foster professional growth and development, and deepen connections among women in the company.
Sustain leadership commitment and a strong community of women committed to helping each other.
Our Focus
Networking events with Finance leaders
Speaker series (fireside chats and panel discussions)
Training and workshops (leadership, coaching and other topics)
Promoting mentorship and sponsorship for women in Finance
Employee Spotlight
We seek out top talent from around the world, who have an interest in global finance & analytics opportunities, along with having a passion for building community and economic opportunity by connecting with people through our global online marketplace.
eBay is a company that not only strives for the best outcome for its users, but also for its employees.
Lola A.
Financial Analyst, Finance Futures Program
San Jose, California
I enjoy the different teams that I work with because there is always a learning opportunity. I enjoy that people are always willing to help and no problem is too small. I believe that eBay has the most accessible leaders of any company. This is one of the main reasons I enjoy working at eBay.
eBay is a company that not only strives for the best outcome for its users, but also for its employees.
I am part of the first cohort of the FFPs and I wanted to join the FFP program because I thought it would be a great career jump-start. I believed that the rotational program could be a great beginning to developing the necessary skills to excel in Finance. Before the program, I had the misconception that finance was only about accounting, but this program has given me exposure to many other areas and it is incredible the diversity of roles in Finance at eBay.
I am a financial analyst, and we are tasked with ensuring our financials make sense and can be analyzed to provide actionable information to leaders to inform their decision making. In my role, through weekly reviews, I conduct in-depth analysis on key funnel metrics that inform decisions on how total eBay is performing. My tasks span analyzing data, getting insights, highlighting observations and sharing with my team. My role and team are extremely important to the overall financial planning process for eBay to get us in a better position to deliver what we promise our investors.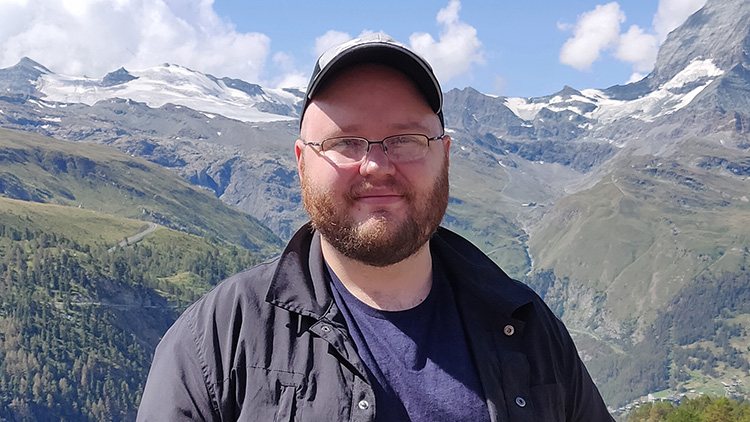 eBay is a place where you can use data to drive positive change for our customers.
Jonathon P.
Manager, Business Analytics, Analytics Leadership Development Program
Madrid, Spain

I joined the ALDP to accelerate my professional growth and further hone my skills as an analytics professional. The ALDP is an unequaled opportunity to develop a comprehensive understanding of our business, cultivate a leadership style unique to you and make a real difference for our customers. I wanted to get out of my comfort zone and learn from our talented leaders across the world.
eBay is a place where you can use data to drive positive change for our customers.
I've been in the ALDP for 4 rotations, one of my favorite aspects of being in the program is the emphasis on continued development, closely followed by the opportunity to live in a different part of the world. It is great to be part of a program that supports testing the limits of your ability through experience with four different teams in two years. I recently moved from eBay's core marketplace business to StubHub International; meaning almost everything has changed! The product, tools, and business priorities are very different. It has allowed me to bring my experience from eBay core to new business questions and – most importantly – continue to learn new things. If you are considering joining a leadership program, my advice would be "You will get out as much as you put in. So, learn as much as you can, share your ideas and be bold."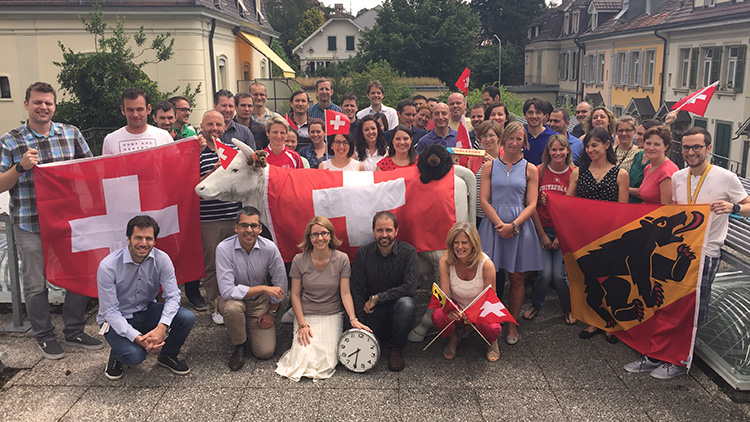 As a working mom, I'm proud to have a successful career, while enabling my family to live in a great place. If you love new challenges and want to be yourself, eBay is a great place to grow and develop.
Laurence T.
Senior Director, EMEAC Finance
Bern, Switzerland
I have an MBA from a leading business school in France (HEC Hautes Etudes Commerciales)…after I started my career in Paris at Ernst & Young, I decided to move with my husband to California in 2000 to live the "California dream."
I joined eBay in 2008 as a Finance Director, working for our Controllership & Compliance function, implementing SOX Compliance across eBay Inc. and leading various finance transformation projects.
As a working mom, I'm proud to have a successful career, while enabling my family to live in a great place. If you love new challenges and want to be yourself, eBay is a great place to grow and develop.
After 5 years at the eBay headquarters (and 3 roles) and a total of 12 years in California, we decided as a family that it was time to move back to Europe, and my eBay Finance leaders were extremely supportive. I was offered a fantastic role in Switzerland at our International Headquarters, which enabled me to switch to another finance domain (FP&A) and continue to expand my career. I was promoted to Senior Director, EMEAC Finance and currently lead the FP&A, analytics, planning and product initiatives function for Europe and our Cross-Border Trade businesses.
I appreciate that eBay recognizes my hard work and impact, and I am hoping to work here for many more years. I'm honored to have served in our Culture Transformation Team, after the separation with PayPal and am very engaged in various employee organizations (women initiative network, Swiss employee forum etc.).
Q1 Fast Facts
Our Finance & Analytics teams extract valuable information that helps drive balanced decision making. Working with this data is exciting and rewarding because our contribution drives real change for our customers. To learn more about eBay facts, visit Investor Relations.
Number of times eBay mobile apps have been downloaded globally
Number of active eBay Inc. buyers worldwide
Percentage of transactions on the eBay Marketplace that shipped for free
Featured Initiatives
Managed Payments
We believe this is an opportunity to deliver a more seamless experience for both buyers and sellers, while offering a greater choice in payment options.
Advertising
Advertising, with a focus on first party advertising through Promoted Listings, represents one of eBay's significant growth opportunities. Our total advertising portfolio has the potential to grow to $1 billion in annual revenue in the next few years.
Featured Tools
QuickStrikeX (QSX), built by our Global Finance Systems Team, is a browser-based application using flexible open source technologies, interactive designs and engaging data experiences for all eBay employees.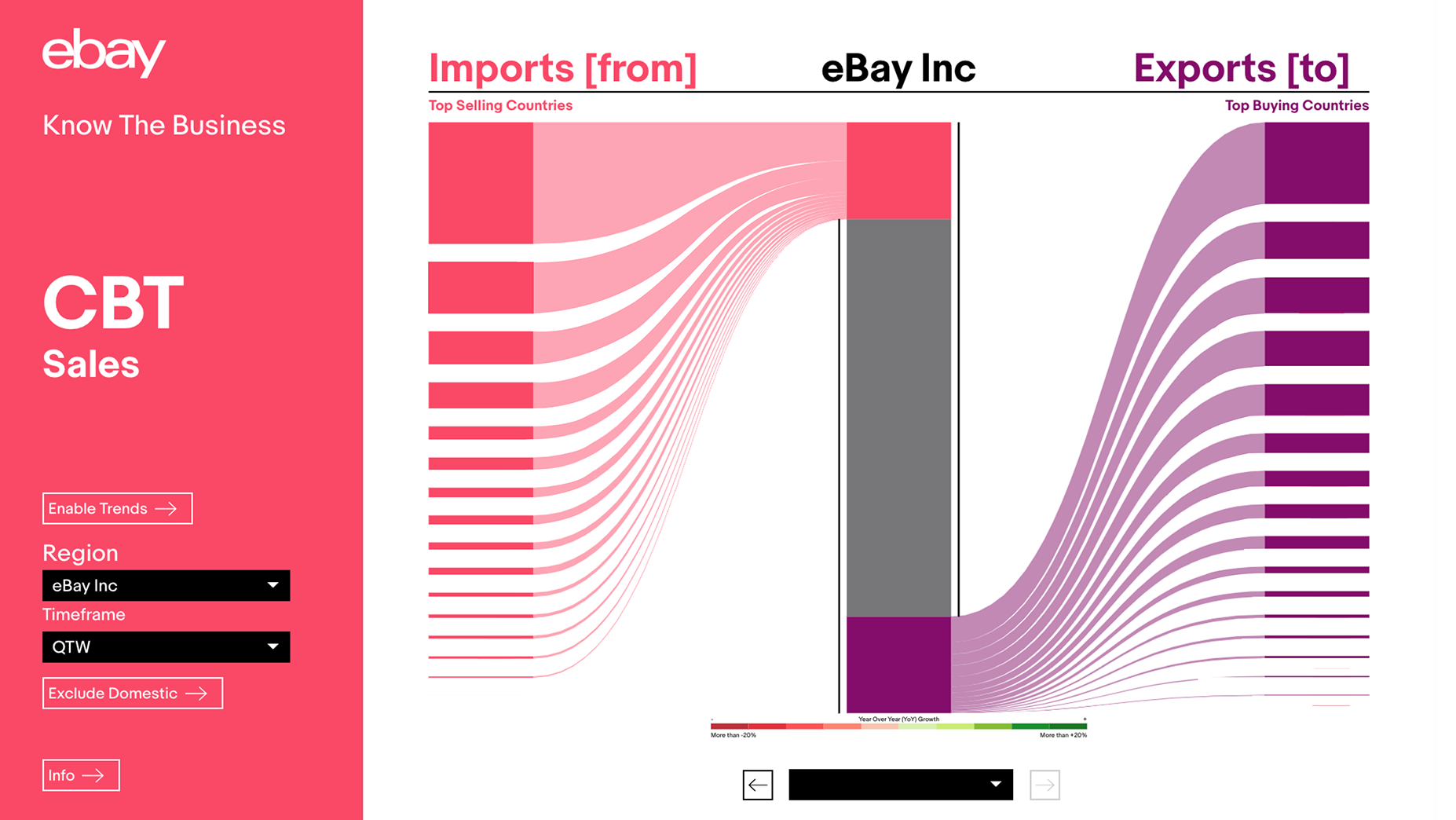 QuickStrikeX
QSX allows you to know how the business is performing. QSX gives you a clear view of the business in a variety of areas using simple, yet eye-popping visualizations.
*DISCLAIMER: QSX CBT Sales dashboard is an example only. All data and numbers have been removed and does not reflect eBay's current business and financial status
We provide our employees with some of the newest technology and robust tools to help them with their day to day activities to drive business outcomes.

Growing and developing our people is a core responsibility for everyone in our organization, whether you're an individual contributor, people manager or a senior leader. When we invest in our people and ourselves, we help to drive better business outcomes. Whether you're a customer or an employee, eBay offers tremendous opportunities.
– Scott Schenkel, SVP, Chief Financial Officer
Ready to Apply?
Join Our Team