Help us create experiences that innovate, embrace the customer, inspire others, and redefine commerce for millions of our customers.
Interns

A New Beginning

We hire brilliant students to come join eBay as interns, so we make sure they work on meaningful and important projects that directly impact eBay's business. (We don't want you just twiddling your thumbs!) As an intern you will actively participate in Intern Conference, challenges created directly from our CEO and Intern Showcase. When you are not busy learning new things, you'll be making new friends at the many outings, events and adventures that will be planned to enhance your internship experience.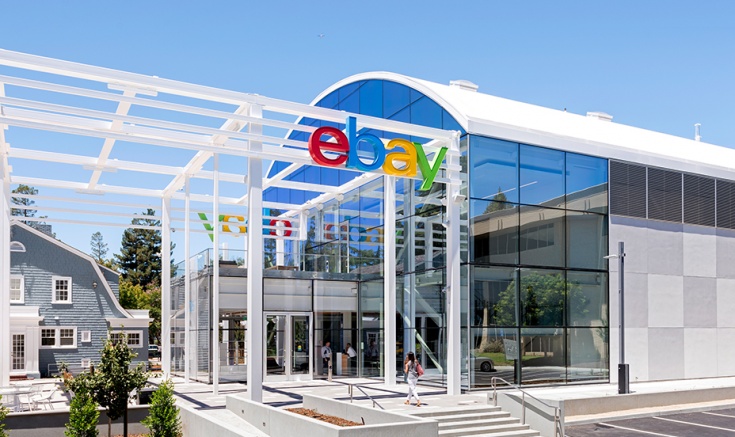 Bellevue, WA
Boston, MA
New York, NY
Portland, OR
San Jose, CA
San Francisco, CA
Berlin, Germany
Dreilinden, Germany
Krefeld, Germany
Bangalore, India
Seoul, Korea
Shanghai, China
Shenzhen, China
Hong Kong, China
Taiwan, China
Recent Graduates

Get Started Now

Looking for a company where you can help shape the future of global commerce and impact how millions of people buy, sell, connect, and share around the world? If you're interested in joining a purpose driven community that is dedicated to creating an ambitious and inclusive workplace, start your career at eBay. With regular social activities, an inspiring Speaker Series and an end of year Conference, we will help you navigate your first year with all the resources needed to ensure the first step in your career is an unforgettable one.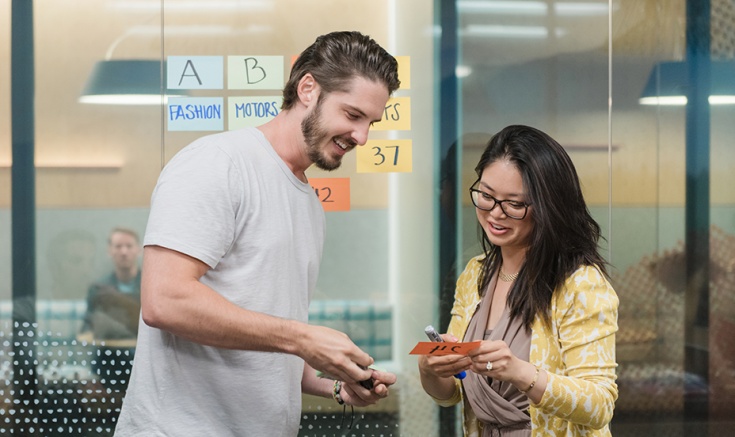 Big Data Engineer
Software Developer - Mobile
Software Developer - Full Stack
Software Developer- Front End
Software Developer - Back End
Software Developer - Quality
Product Management
Events

Intern Conference: Connected From The Start
San Jose, CA
At eBay, we know the value of connecting our interns from the start of their journey. Connected from the Start is a celebration of the eBay intern community, set in a spectacular amalgam of art, technology, and knowledge. The theme is influenced by festival art culture, but with a sophisticated edge. We brought together 120+ interns from across North America to spend four sunny summer days at our San Jose headquarters - they heard from executive leaders, mingled with one another, and left inspired about the future of eBay. 
Meet an eBay Intern

Dajour R.
Intern | Morehouse College | Computer Science & Economics
iOS - Product Related Pages
San Jose, CA
Dajour R.
This internship has changed my perspective of what I think a future work environment can be. eBay's culture is a very relaxed one—not in the sense that people aren't maximizing their efficiency—but in the sense that work doesn't feel like you are sacrificing a portion of yourself to be here, it's simply a natural extension. You get to do something you enjoy every day, which has increased my curiosity in unfamiliar CS topics tenfold and has increased my expectations for a work environment. I've realized that I can be in technology and have a great work life balance in the future.
Events

Hack Week
San Jose, CA USA
Interns combine their knowledge, creativity and expertise to solve business challenges presented by our CEO, Devin Wenig. Recent college graduates demonstrate their skills, innovating alongside eBay engineers during the week-long hack event. They also take some time to have a little fun too!
About Us

Our Culture

We are dedicated to ensuring that everyone that goes through our University Program develops and grows both personally and professionally. We coordinate a series of fireside chats and a speaker series on a wide range of topics to ensure that we create opportunities where you can continually learn new things.
Working at eBay is one of the easiest choices I've made because it's a company that empowers me, is patient with me, and supports me every step of my career journey.
– John P., Carnegie Mellon University
Our News

Innovation at eBay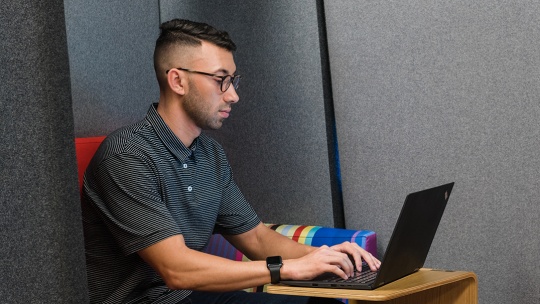 Stay Connected

Building Your Network

Making connections early in your career is critical (and can be fun too!). We want all of our interns and recent college graduates to build strong networks with their peers and with leaders from across eBay. The University team plans a wide range of outings, volunteer events, movie nights, beta testing opportunities, lunch & learns, and social activities to encourage networking and making personal connections.

Follow us:
Ready to Apply?
Join Our Team